What is the SmartRView Platform?
Your pathway to immediately realize the benefits of the Machine Learning revolution.
A data solution like no other…
Leveraging hardware, software, and consultive data science support, the SmartRView platform is a subscription service for mobile mining equipment.  Our goal is to "Let Miners Be Miners". Focus on extracting ore from the ground, and let us extract the value from your data. We provide actionable recommendations so that you can make the right decisions at the right time.
Mining Challenges:
Explosion of Data.
The amount of data generated by all industries will be ten times the 2016 levels.
Smart Mining on The Rise.
$20B value in 2025. This includes digital innovations in AI/ML, IoT and autonomous vehicles.
Challenges of Becoming Data Driven.
85% of companies want to be data-driven, but only 37% deem they have been successful.
Obstacles to Data-Driven Mining…
Most data collected at mines is never interrogated
Not all data is of high quality
Systems to manage data are complex and underutilized
Data is disparate and segregated
Extracting intelligence requires time, expertise, and resources.
Your data wants to tell a story; we are here to listen:
The SmartRView platform for mobile mining equipment provides real-time fuel use and machine condition monitoring, empowering data-driven decisions to support mine operations, maintenance, planning and procurement.
A SmartRView Subscription provides the following:
Curated Instrumentation
A Managed Data Pipeline
Simple Analysis Tools
Consultive Data Science Support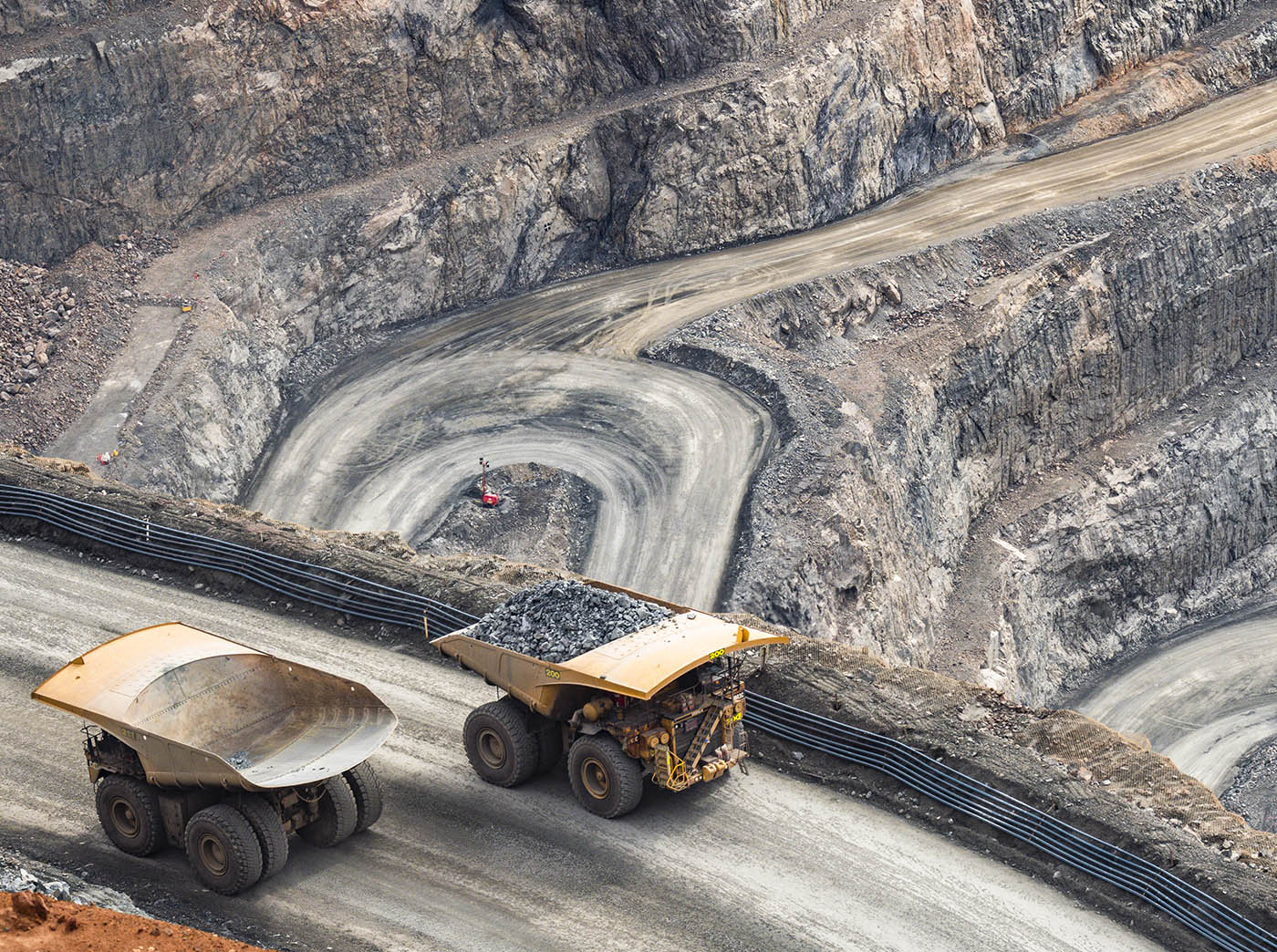 Data Science for the Mining Industry.
SmartRView makes everyone a data scientist.
Only 12% of data is analyzed by companies to drive insights and unlock revenue. At Cascadia Scientific, we bridge this gap. Our platform provides built-in Machine Learning models at enterprise scale, bringing the power of machine learning to your fingertips. Save time and get the insights you need with SmartRView.
Lead in sustainability.
Measure so that you can manage.
21/30 of the world's largest mining companies have pledged to reduce GHG emissions or become net zero by 2050. Cascadia Scientific provides industry-leading solutions to manage, report, and reduce haulage emissions. Set baselines and take meaningful steps to reduce emissions and meet ESG goals.
Our Solutions
Cascadia Scientific supports three common areas of mining operations.